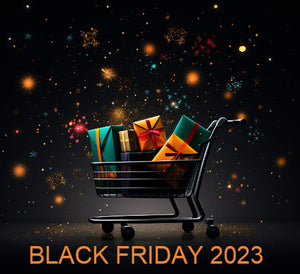 Black Friday at SecretStashing.com: Unlock the Secrets to Savvy Savings!
Discover the Art of Concealment with a Twist of Intrigue
This Black Friday, SecretStashing.com is inviting you on an intriguing escapade into the world of diversion safes and gun concealment furniture. Our mission? To provide you with clever and covert ways to protect your valuables and armaments, ensuring they remain hidden in plain sight, all while offering the thrill of the hunt - without the need to dig for deals.
Ingenious Solutions, Exceptional Prices
We may not know which of our ingenious solutions will be the stars of Black Friday sales, but we do know that our collection is always priced to empower your safety and security. Each item, from bookshelf safes to ottoman firearms storage, is crafted with discretion and quality at its core, promising a wise investment for your peace of mind.
The Elegance of Secrecy
At SecretStashing.com, we understand that the best security is the one that's unseen. Our elegant pieces of concealment furniture not only enhance your decor but also serve a dual purpose, keeping your treasures or firearms stowed away securely, accessible only to you.
Masterful Craftsmanship: Our gun concealment furniture is designed to blend seamlessly into your home environment, with each piece skillfully crafted to provide quick access and maximum discretion. Check out our gun concealment furniture
Diversions Delight: Our diversion safes are the epitome of creativity, designed to be overlooked by the untrained eye, making them perfect for safeguarding personal items with a clever twist. Check out our diversion safes
Join the Ranks of the Covert Connoisseurs
Why wait for Black Friday deals when you can become a connoisseur of concealment today? Our products are an invitation to join an exclusive club of individuals who value security with sophistication. They're for those who understand that the best deals aren't always about the price tag, but about the value they add to your life.
Your Exclusive Black Friday Invitation
This year, we're turning Black Friday into a celebration of the secret and the secure. While the discounts may be as hidden as the compartments in our furniture, the value you'll find at SecretStashing.com is crystal clear. So, we extend an exclusive invitation to explore our selection and find the perfect blend of form and function for your home.
Stay Alert for Stealthy Surprises
Our Black Friday might be shrouded in mystery, but one thing is for certain – the quality and craftsmanship of our products are always on full display. Sign up for our newsletter and keep an eye on our social media channels for any stealthy surprises we might unveil.
A Final Word from the Keepers of Secrets
At SecretStashing.com, we're not about the flash sales or the fleeting deals. We're about offering you a lasting sense of security and style, 365 days a year. This Black Friday, we invite you to unlock the secrets of savvy saving with our sophisticated solutions for a secure sanctuary.
Your most prized possessions deserve the sanctuary that only SecretStashing.com can provide.
---